Lunch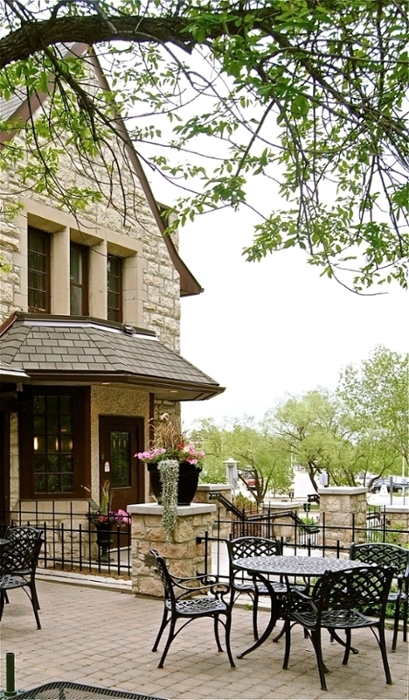 Enjoy our extensive lunch buffet, featuring beautifully presented entrees, prepared according to the seasons and markets, homemade soups, salads, assorted dips and spreads, interesting breads and a "build your own" sandwich bar. Finish up with a trip to our spectacular dessert buffet.
During the summer you can enjoy our buffet or our daily Chef's features and a glass of wine on our beautiful, secluded outdoor patio
Served 11:30am - 1:30pm
Lounge
The upstairs lounge is a cozy spot for a quiet drink or a great place to gather with friends after work. It is also perfect for a private cocktail party or reception any evening or weekend. Deep leather sectional couches, soft lighting and a dark wood rounded bar makes this space unique and inviting. Weather permitting, enjoy a drink on our lovely patio as well. 
Lounge Open 11:30am - 7:30pm
Dinner To Go
Short on time? Don't worry the Club has got you covered, just give us 24 hours and we'll pack a delicious dinner for up to 6 people!
Call (306)966-7775 for more information